Mechanical switches are renowned for their quality and longevity, not to mention ergonomic benefits.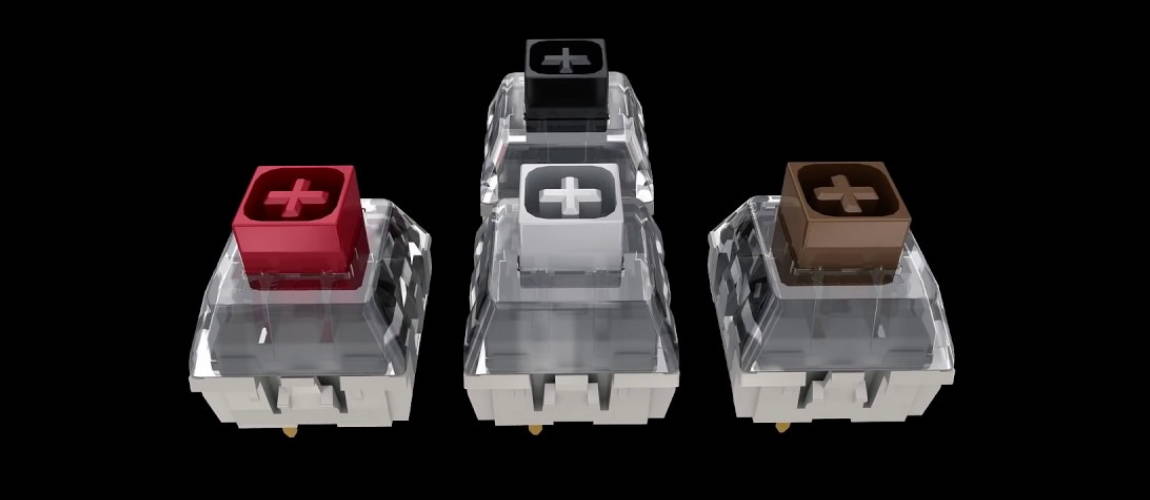 Standard plastic keyboards make use of cheap rubber domed keys. These keys have a very low travel to actuation, require high force for each press, and a very mushy and unpleasant typing experience. They have a very short lifespan often requiring one keyboard change frequently.
Mechanical switches are made of quality internal pieces, including gold coated plates for high electrical conductivity, which signals a keystroke with the compression of an internal metal spring. The typing experience is satisfying and enjoyable.
Kailh produced switches are among the market leaders in mechanical keyboard switches. Renowned for their quality and longevity, Kailh has been the choice of industry leading device manufacturers, including Samsung, Microsoft, HP and more. Zergotech has chosen the Kailh's patented Box switch which provides more stability with each keystroke, removing an unpleasant wobble, characteristic of unbounded single stem switches. Kailh is trusted by the largest of international companies including Logitech, Samsung, HP, Microsoft, Steel Series, Volkswagen, ... and more.
Gold cross point actuation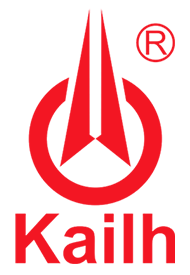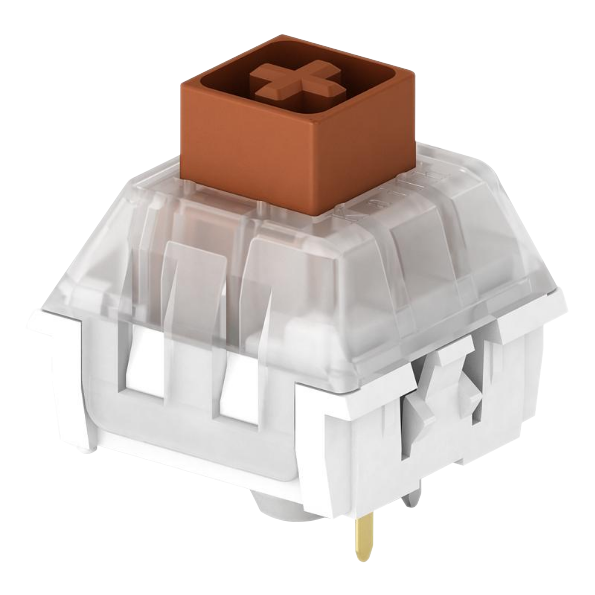 Enjoy the depth of travel with this silent tactile box switch. This switch employs more tactile feedback in place of an audible click making it more suitable for quiet environments.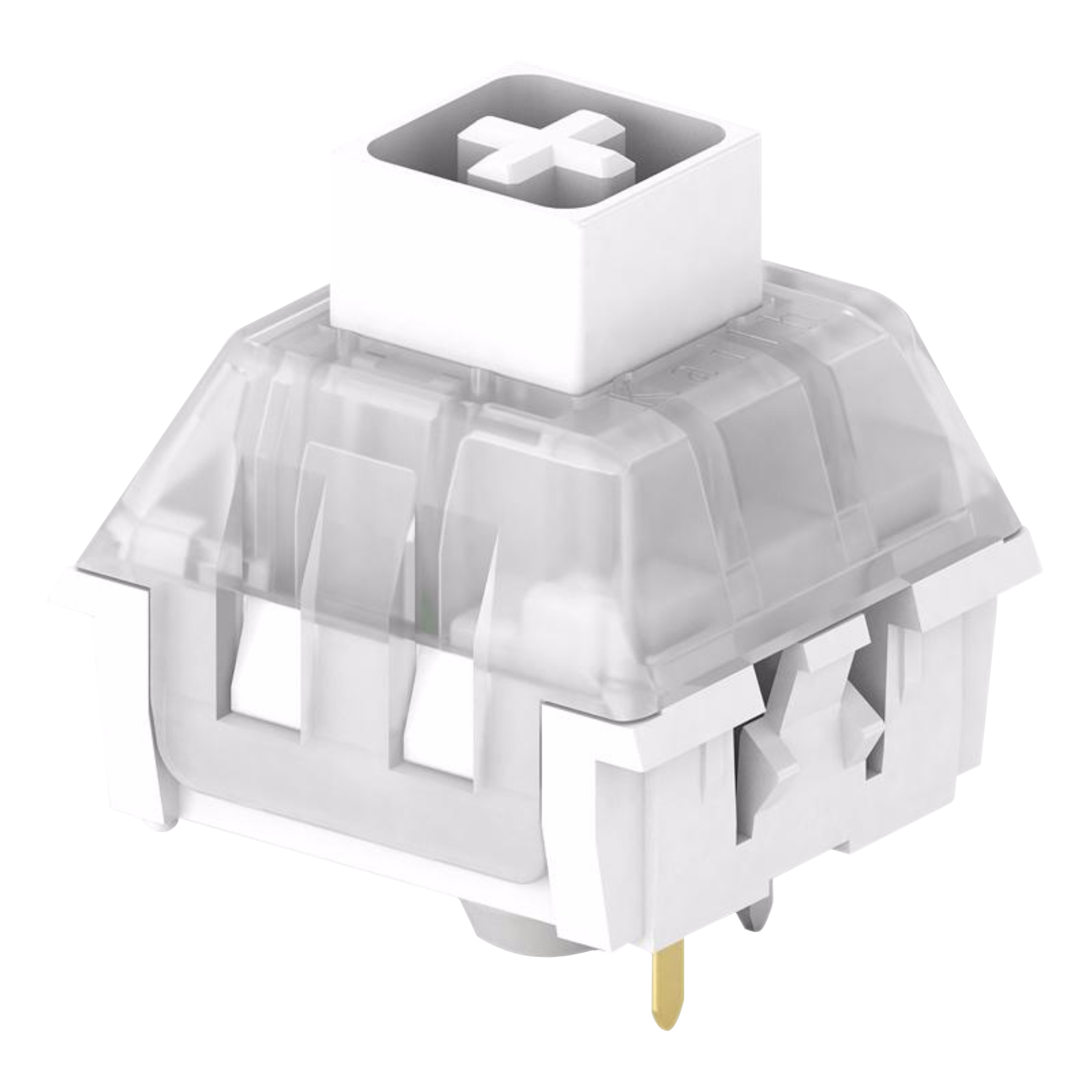 A satisfying audible click for expert level feedback. A most engaging typing experience allowing complete control of every keystroke - mind your colleagues.
Mechanical switches are manufactured for precision. Pressure point refers to the point along the path of travel exerting the maximum amount of tactile force. The operating point refers to the point along the path of travel where the physical actuation occurs. This is the point at which a keystroke is registered by the computer. The reset point is the point along the path of travel where the keystroke is registered back to unpressed and the computer does not register a keystroke.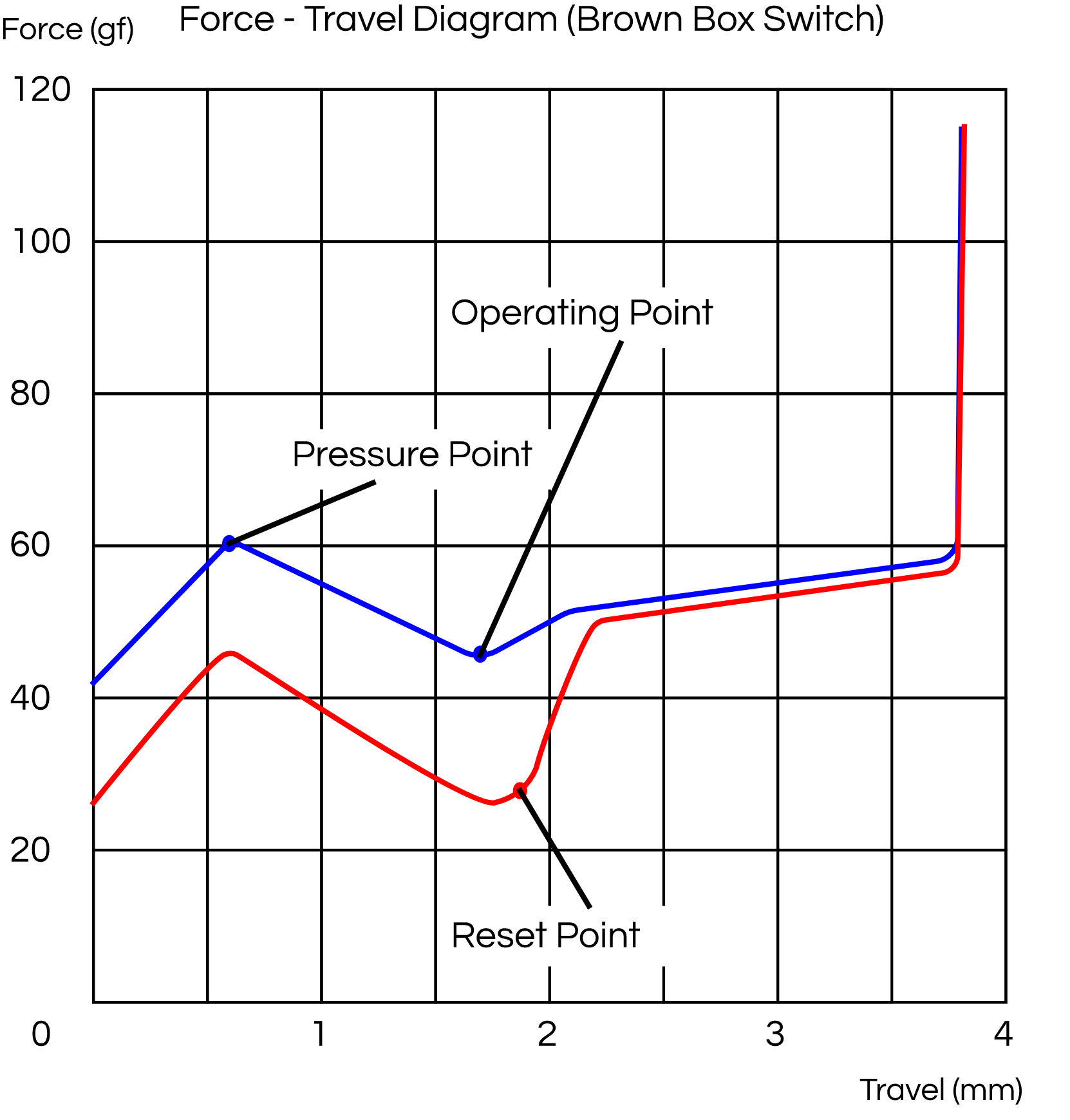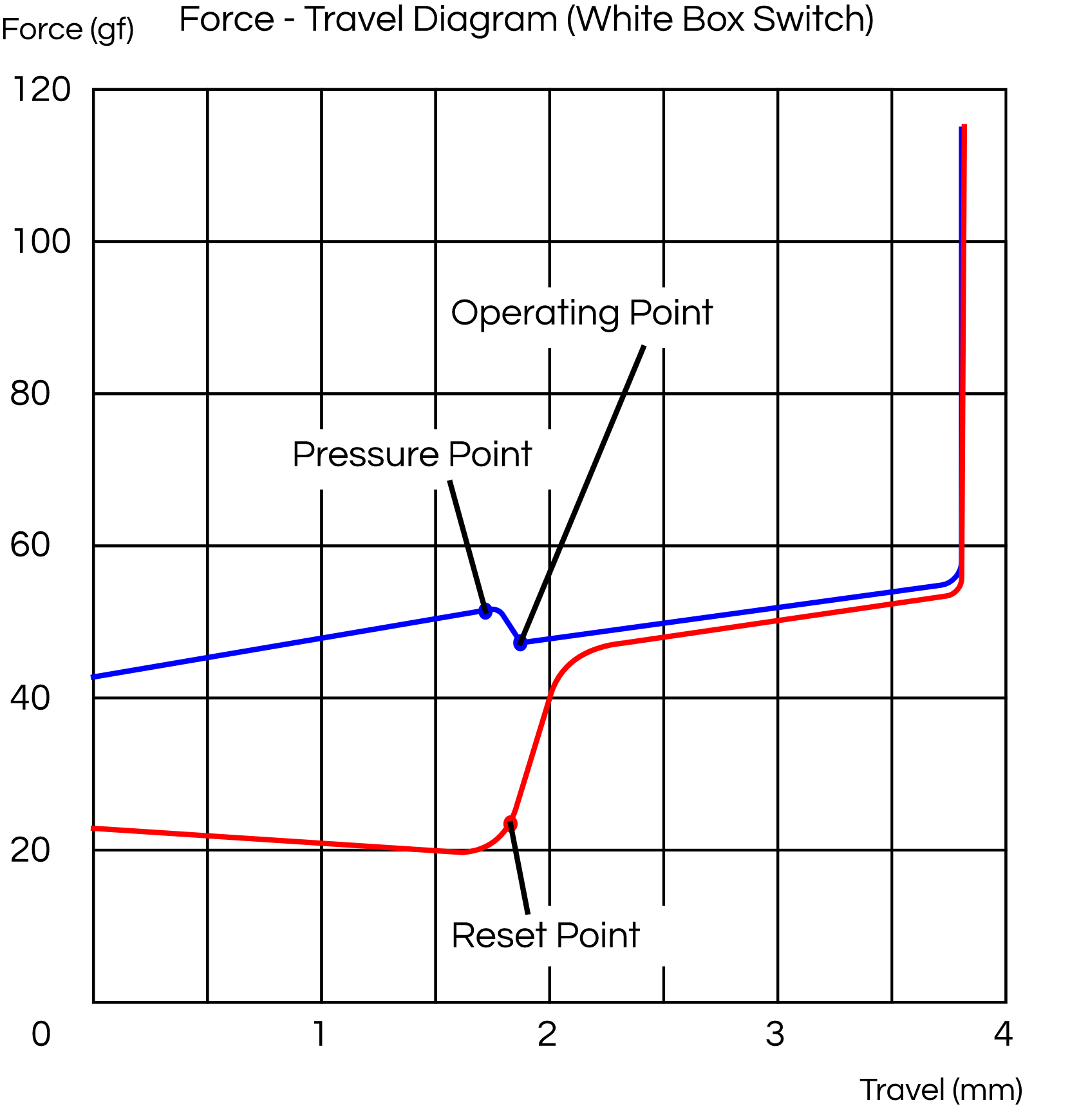 Kailh Box Switches provide an extremely sturdy and consistent typing experience. The box concept removes any unpleasant key wobble and the tactile feedback is just right for touch typing.